Bianca W - 06 / Dec / 2016
Men's underwear trends 2017
There's too little talk about underwear for men. Beautiful underwear not only makes the man self-confident, the partner of the men in question also has an opinion on this. Everything is subject to fashion, and we also see a regular shift when it comes to underwear. We list the trends for 2017.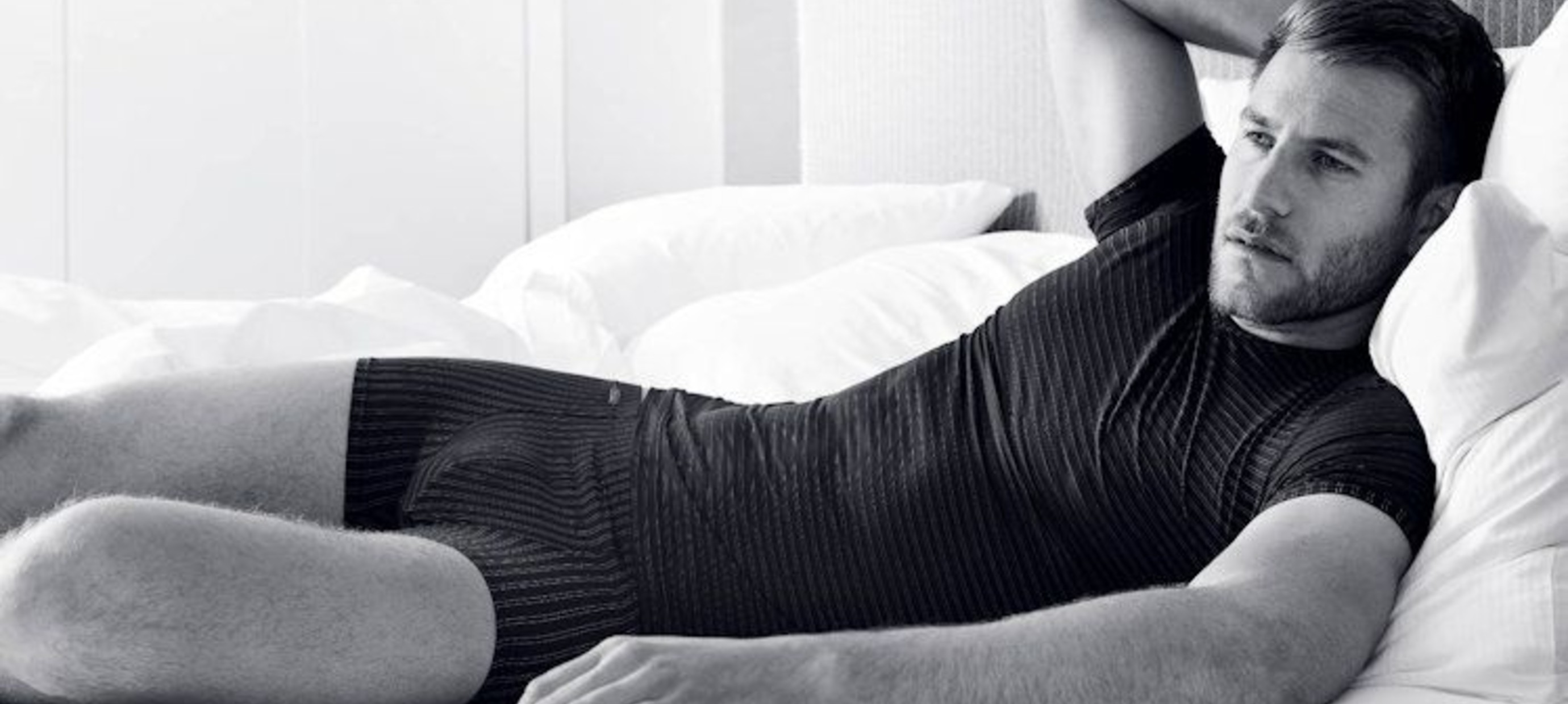 The long underpants are back
Long underwear used to be worn because of its heat properties. From the Second World War, short underwear became popular. Underwear for men had to be especially comfortable. From the sixties the long underwear was definitively replaced by men's briefs and boxer shorts. The last few years we see the long underwear coming back again. Not only as warm underwear during the cold winter days, but also as fashionable fashion item.
Practical underwear
The functionality of underwear is being looked at more and more often. Boxer shorts or men's briefs should be comfortable in all situations. No squeezing waistband or underpants pulling crooked. The trend is functional and solid underwear. When it also has a nice look, this is definitely preferable. That's why men are increasingly opting for good quality underwear. Well-known brands take advantage of this and produce underwear that will last for years.
White and basic
After the Second World War, coloured underwear became enormously popular. Not much later underpants appeared with the most diverse prints and motifs. Thanks to the influence of famous stars such as Justin Bieber, white is the latest trend. It looks fresh and sexy.
Nice and loose in boxer shorts
Over a third of all men sleep without pyjamas and prefer to do this only in underpants. Spacious underwear is preferred. Most men opt for loose-fitting boxer shorts. This does not pinch anywhere and does not shift. Wearing boxer shorts at night has even more advantages. It is always advised to keep the ambient temperature in the bedroom as low as possible. By wearing only underwear, the body temperature does not rise too much. This ensures a better night's sleep. Moreover, the man who sleeps in boxer shorts will never face any surprises when he has to get out of bed at night. Sleeping naked thus decreases in popularity.
Age is irrelevant
Underwear used to be age-related. As a 60+ you would rather not walk around in a thong and the boxer shorts were mainly meant for the youth. Nowadays we see a big shift in this. Men of all ages wear what they feel most comfortable in. The traditional briefs are worn by both young and old. This also applies to all other forms of men's underwear. The brief is the most modern piece of underwear for men. Choose the latest trends and check out men's underwear at olafbenz-shop.com.